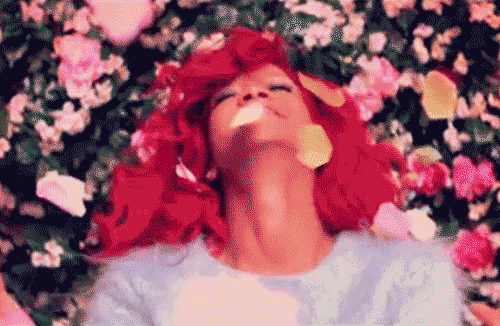 From QUEEN ZOMBIE to BOSS QUEEN
Beyond the book itself, this simple phrase has so much meaning! Really though! Do it! We all get into the rut of things and eventually end up doing the same Sh*t over and over! We walk around like zombie queens (cause if we were to be zombies we'd be queens at it) and literally mess around with the same routine. OVER and OVER!
Maybe it's just me, but I sure do get sick of it! I'm always looking for some sort of inspiration to get me through. I don't like to stay stuck. Mind f*cked in essence. You know what i'm talking about! That fog, that voice in your head, the thoughts that are endless, the judgments, the maybes and what if's. We all go through that crap. For some it's easier to control and for others, well we just write lists of sh*t we need accomplished and then end up in the middle of the night thinking about how much we procrastinate and wondering if there's a magic elf somewhere that will somehow get it all accomplished while we "sleep". 
So back to mind fu**ing and the fog that lingers that very next day! QUEEN ZOMBIE! Well girl, what can I say? You are not alone, WE are not alone. The good part about it is that there's a way out! So MANY resources out there are waiting for our precious minds to unravel and find the true beauty of  UNfu**ing ourselves! 
For me, it has been reading! Yes, I read! I have found a sort of a peace or ZONE if you may, that I really enjoy. Now, don't get me wrong, I do like to read but I am one to read a chapter then really try to get the most out of it by dissecting the shit out of it. I have somehow managed to be able to clear SOME of the fog in my brain when I read in spurts and find clarity in whatever the content may be. 
Sounds like a lot of work? Well let's see:
-do you spend time sitting there staring into the abyss and realize time has escaped you?
-do you scroll through social media for hours then realize you accomplished nothing from watching cat videos and Wal-Mart fights?
-do you sleep until noon thinking there isn't enough time in a day?
- do you walk around the house "doing chores" and realize you just walked around the house doing laps cause the shirt you were taking to the laundry room turned into you sitting on the couch?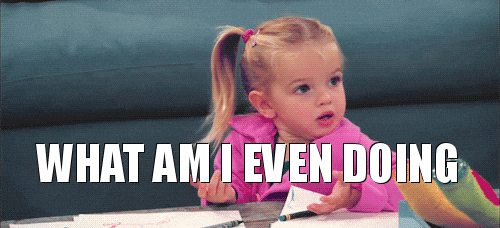 YOU GET WHAT I'M SAYING?!  I have taken those moments that I know I despise, because they make me feel worthless and like I wasted a lot of time on irrelevant things, and picked up reading. Try replacing those episodes with  a book. A GOOD BOOK! the time will fly and you will realize that by reading you're able to forget some of the small stuff that never mattered anyway.
Today I will share some of the books that have helped me become a READER...not just any reader either. One with a purpose: UnFu**ing Myself!
Get at it girl! Here's my list:
1. UnF*ck Yourself  by Gary John Bishop
2.Wherever You Go There You Are by Jon Kabat-Zinn
3.Girl, Wash Your Face by Rachel Hollis
4.#Girlboss by Sophia Amoruso
5. You Are A Badass by Jen Sincero
These books are AWESOME! I hope you can start a habit of empowering yourself and clearing your mind and finally getting rid of your inner QUEEN ZOMBIE and wake up the BOSS QUEEN you really are!
xoxo- Gabi
Please reload